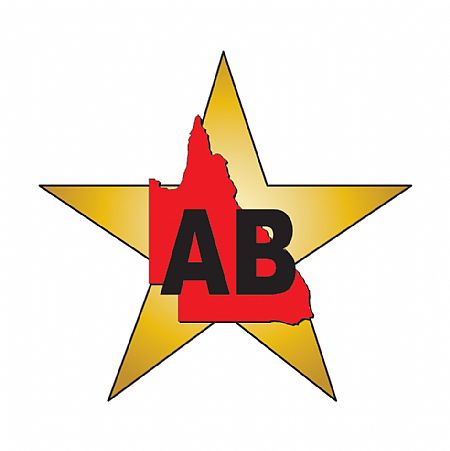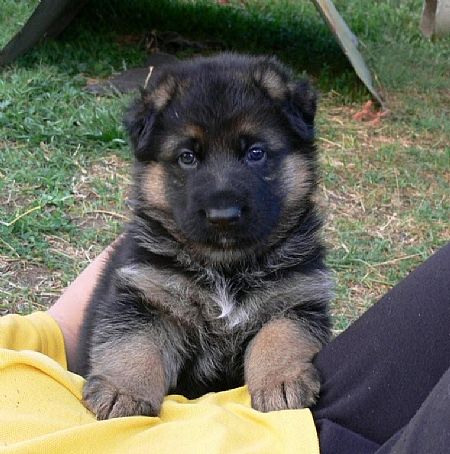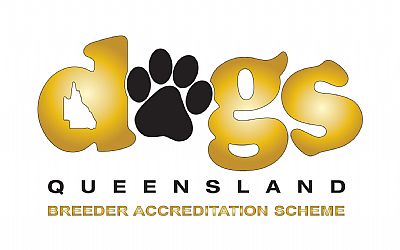 Kieserhund German Shepherds has formed a wonderful partnership with the Weier family, all of my litters are sent to the Weier farm
between 6-8 weeks of age for the final imprinting and temperament testing. At the farm the pups spend many hours with the children aged
from 2 years to 18 years and are socialised around the chickens, horses and other dogs. I have found this to be invaluable for young pups
going into the family environment and gives the puppy a sound start in life and the new owner a self assured puppy.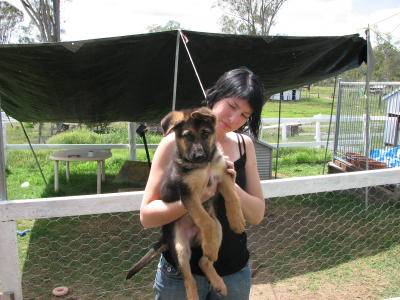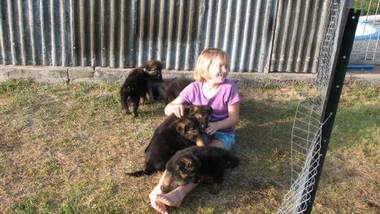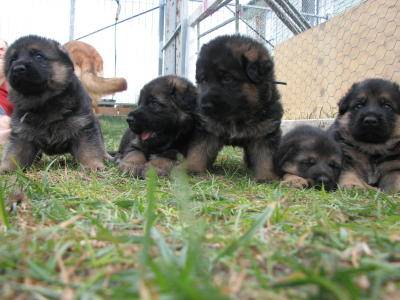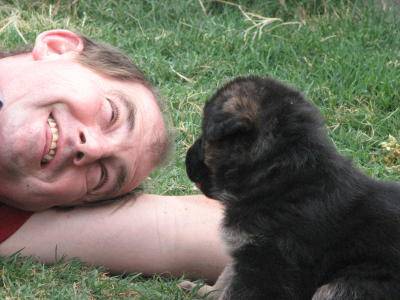 I would like to take this opportunity to thank the Weier family as I have learnt to rely on their help and care of my precious babies.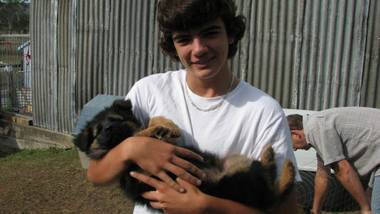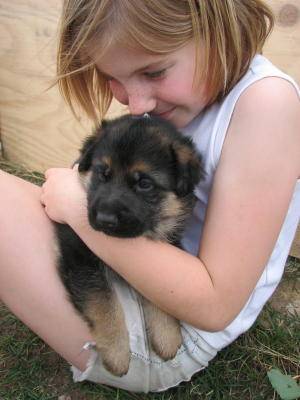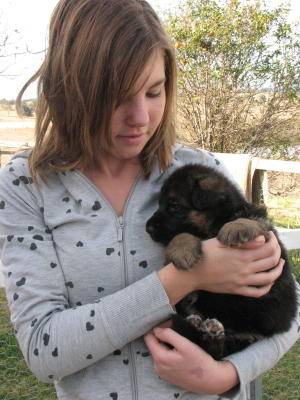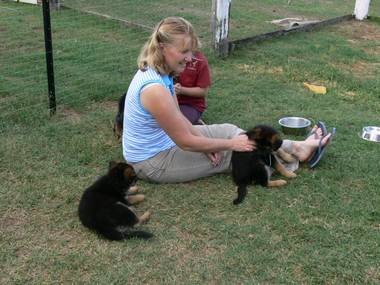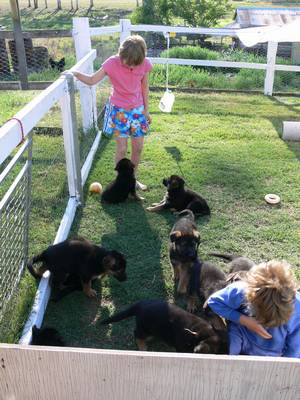 Update:
I loved the area so much that I have since moved a few kilometres up the road from the Weier family. I have also become a foster parent and have
three young boys, we are surounded by cattle and have loads of wildlife dropping by. So now the puppies are socialized at home with the children and I.
The Weier family are constant visitors as are my neighbors and friends.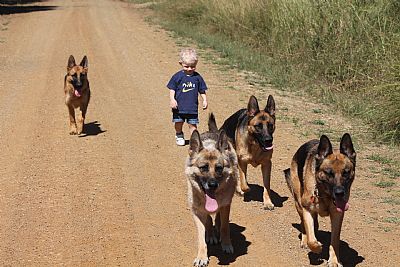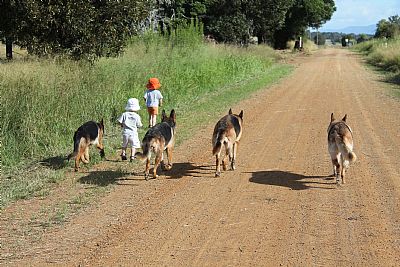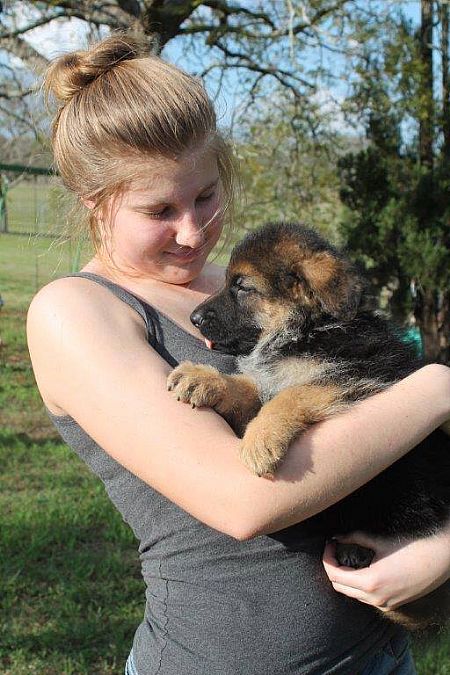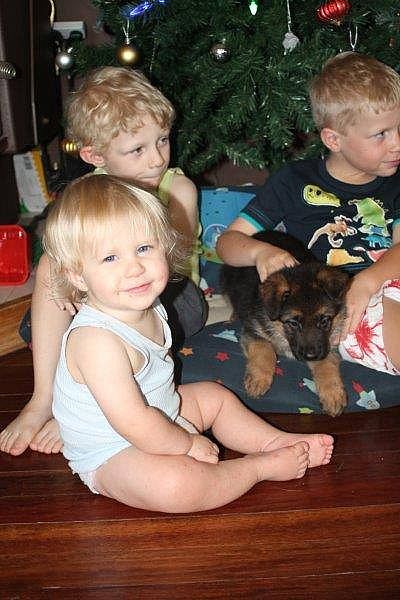 Kieserhund now has a facebook page feel free to post photo's of your Kieserhund puppy / dog or leave a post.
We are excited to announce our next planned litter
Due on July 16th 2016
from
Kieserhund Creme Brulee AZ DM clear "Shadow"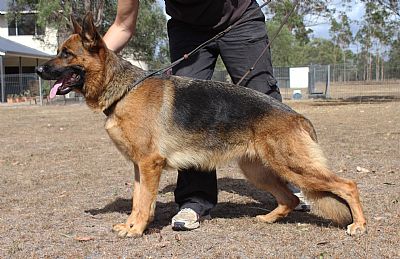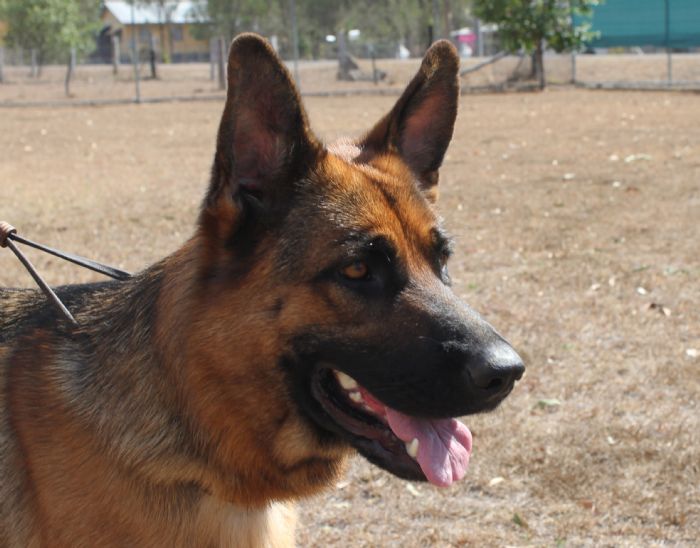 and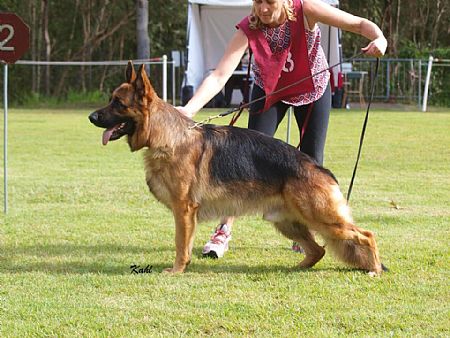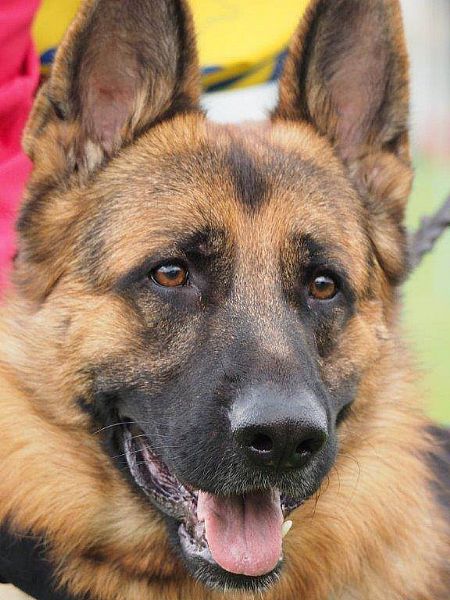 Ambala On Fire AZ BSCl1 DM clear (mulit Ex) "Rugby"

All Kieserhund puppies are hand picked to match the family they are going to.
They come with a comprehensive puppy pack of information, training advice,
pictures of your puppies ancestors,a 4kg bag of Royal Canin Maxi Junior dry food
to start you off, copies of parents hip/ elbow certificates, breed surveys. We offer
ongoing support with your puppy and love to keep in contact and see photo's.
Kieserhund puppies are not sold for breeding, showing, export or security
unless a prior arrangement has been made with us, therefore all puppies are sold
on limited register.
Below are some of the pups I have bred.